Swimming pool
Want to stay in shape or simply relax? The magnificent pool at Auberge du Lac-à-l'Eau-Claire is without doubt one of the finest in Quebec. Located indoors, it's the perfect place to take a dip, relax or swim a few laps. 
Features: Equipped with Semi-Olympic, large fenestration, magnificent views of Margaret Island and children's paddling pool.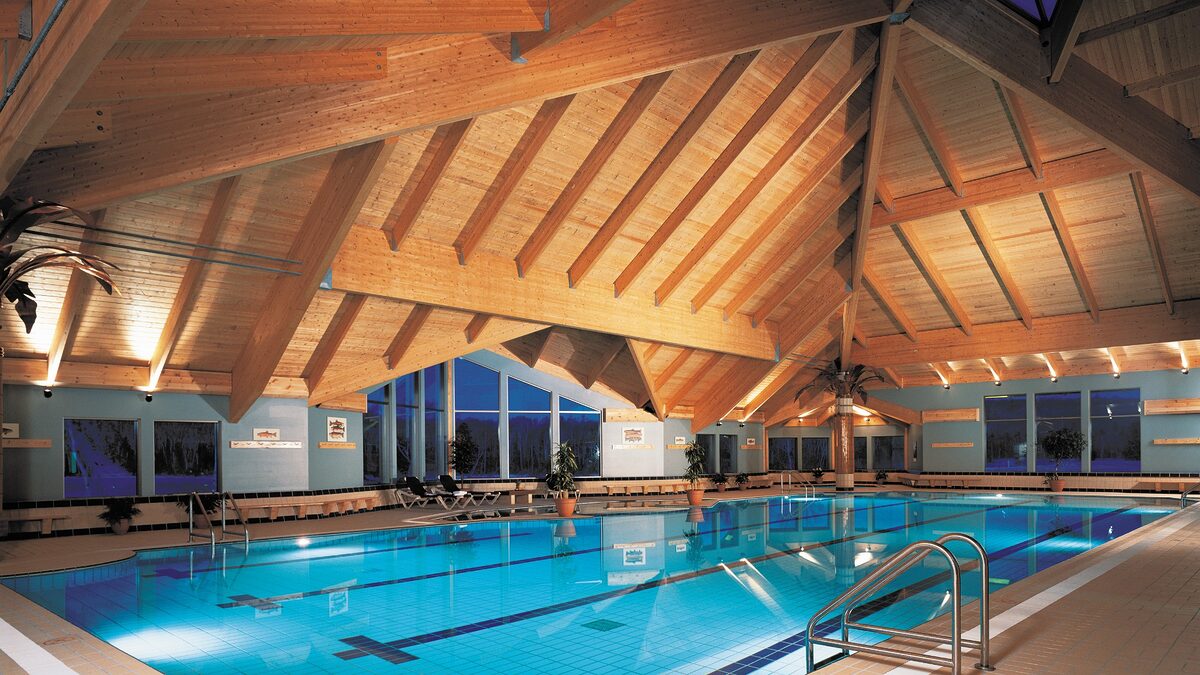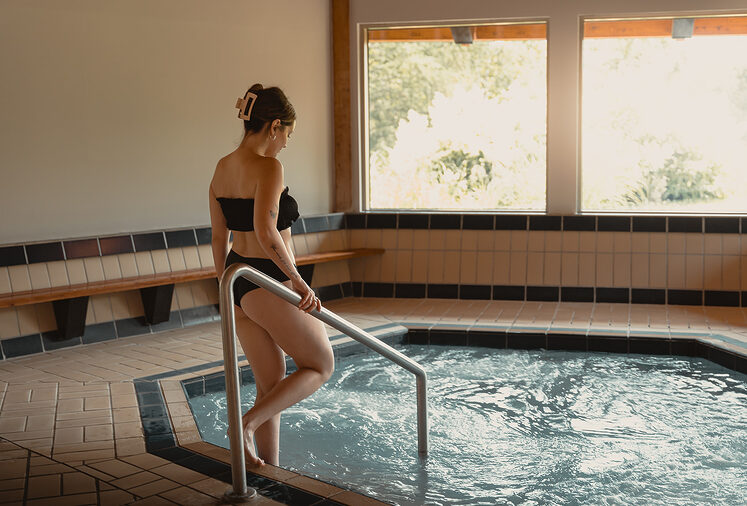 Saunas and baths
Experience the ultimate in relaxation when you visit Espace Santé and take advantage of our saunas and baths. 
After a few hours of outdoor activity, a swim or a workout, simply alternate between our different baths to enjoy all the benefits of thermotherapy.
Whirlpool bath

Ice water bath

Hammam (steam bath) 

Inspired by Nordic traditions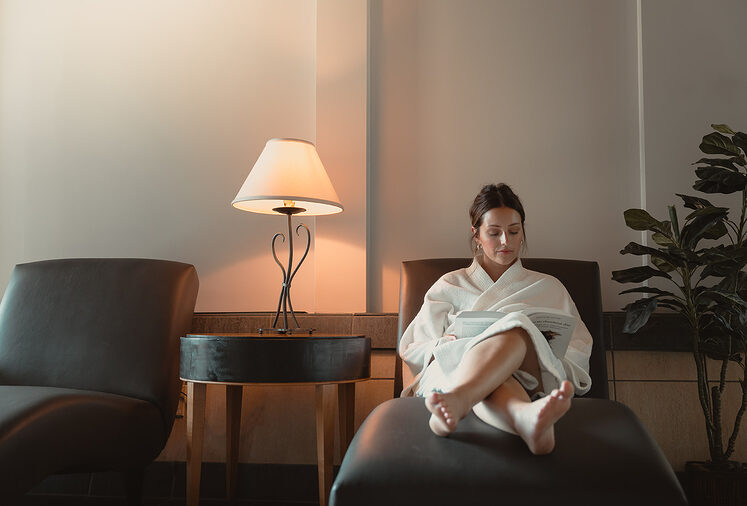 Massage therapy
Whether for a day or as part of a spa and accommodation package, you'll be in good hands with the massage therapy professionals at Espace Santé. Relaxation and rejuvenation guaranteed!
To find out more about our treatments and how to book them, please consult our brochure.
Certified massage therapists

Many types of massage

5 massage rooms

Insurance receipts
Exercise room
Whether you're on vacation or away on business, our exercise room is at your disposal, so you can keep up with training even when away from home! You'll find everything you need: exercise bikes, treadmills, workout machines, weights… All you have to do is bring your gym clothes and shoes!
Magnificent view over the site, the lake and the pool, wide range of equipment and appliances, towels included and open from morning to evening.